Services available in Cincinnati
EquityTeam Cincinnati
Serving Greater Cincinnati from our Class A office at:
11427 Reed Hartman Hwy
Blue Ash, Ohio 45241
513-444-4010
See on Google
We serve properties around the tri-state; from Harrison to Batavia and from Mt. Adams to Springboro.
PROPERTY MANAGEMENT
(Residential)
Professional property management you can trust
for single-family homes (SF) and apartments (MF).
Get an INSTANT evaluation on your property's rental potential!
HOA MANAGEMENT
Professional association management
your community can count on!
Get a FREE Evaluation & Quote

"Very reliable, responsive, transparent and professional. I simply could not ask for more. Maintenance is great, reports are thorough and on time, I have had previous experience with another management company and the difference is night and day. I have also recommended EquityTeam to many other friends and owners who are very happy with their choice to work with ET. Start with the customer – find out what they want and give it to them."

"I had a property I couldn't sell and "tried" to be a landlord. I wish I would have turned the property over to the EquityTeam years ago. They are professional, honest, and quick to answer any questions you have. It was hard for me to turn such a big investment over to someone else, but they have done a wonderful job with my property. They found me a great tenant in 7 days after listing it! The burden off of me allows me to focus on my family and I feel confident that my property is in good hands."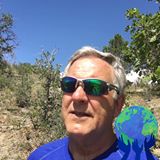 "I tried unsuccessfully renting my property from afar. I contacted 3 different prop mgrs and I NAILED IT. They have a thorough process and solid resources for repairs/remodel/touchups. My duplex needed some serious rehab and turned out far better than I thought and got a tenant for better value than I anticipated. I like details and good communication (and good tenants) – I got that with EquityTeam!"